Profile: Mark Barker, Professional Counsellor and Counselling Supervisor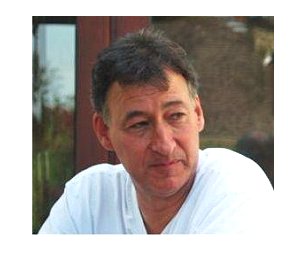 I have an advanced Diploma in Psychotherapeutic Counselling (Integrative), a Diploma in Counselling Supervision, have completed a Royal College of Nursing accredited course, and am an accredited member of the National Counselling Society and the Hampshire Association of Counselling Practitioners. I work within their moral and ethical framework.

I am a qualified Counselling Supervisor (Integrative) but welcome Supervisees from all disciplines and modalities. Supervision can be arranged as face to face, Skype, WhatsApp or by various other video messaging systems. As a counselling tutor, students are welcome and entitled to reduced rates as I fully understand the difficulties around costs whilst training and learning.

I am a Tutor for a Nationally Recognised training provider where I teach year 2 and year 3 Diploma level studies in Counselling and Psychotherapy.

I also offer a Mental Health consultancy service to retail and commercial business's, supporting mental health awareness, communications, guidance and best practice.

I continue to study and train in areas of relevant topics in order to keep abreast of current trends and ideas including sports psychology, motivation, mind power and positive performance achievement.

I volunteer my counselling services to a local Cancer Support Centre, dealing with the challenges surrounding the diagnosis of cancer, on the individual, their family, friends and relationships in general.

I have particular experience in:
Mental Health First Aid.
Abuse, including bullying in teenagers.
Relationship difficulties and can offer mediation (conflict resolution) to couples who are experiencing problems within their relationship or who are struggling with separation or divorce.
Mediation may be beneficial to:
Couples who are in conflict with each other, enabling them to be brought together in a safe and unbiased environment in order to discuss and resolve issues such as financial disagreements, welfare of children/dependents, equitable split of possessions etc. Mediation may improve harmony and communication within a relationship thus reducing stress and anxiety.
Conflicts within the workplace involving disputes between colleagues or management.
Conflicts within the community (neighbours etc.).

I use an integrative approach whereby I may use one of more styles of counselling to tailor the sessions to the needs of the client. It is important to be adaptable because no two issues or people are the same and what works for one may not work for another.

I work in Alverstoke Gosport and welcome clients from the surrounding area.

I am fully insured and receive regular supervision.